(613) 739-0090

Mobile service for in-yard preventive maintenance programs (your forms or ours)
Fully equipped mobiles can get you out of road side jams immediately
160 km (100-mile) radius coverage and we can help you source another service beyond our range
Local shunting or towing to our shop for major issues
24/7 Mobile Breakdown Service
Regular maintenance can be performed in your yard or at your client's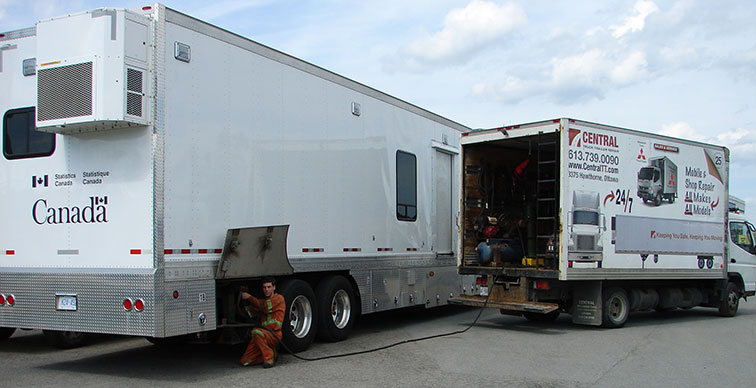 Emergency Road Side Service:
In the event that equipment breaks down or is immobilized for any reason our highly trained Emergency Service team will take care of you of immediately, 24 hours a day, 7 days a week, according to your specifications.
Our company is dedicated to providing complete quality dependable 24 hour truck repair and trailers throughout the Ottawa area. Services provided include mobile truck/trailer repairs, boosts and hydraulic hoses.
Our team of rescue specialists have been trained and tooled to provide emergency roadside service.
Should you need our help just call our number and a service representative will be able to give you an estimated time of arrival. We guarantee quality, on-time service when you need it most. Keeping You Safe, Keeping You Moving!